Video Gallery: page 1, page 2, page 3, page 4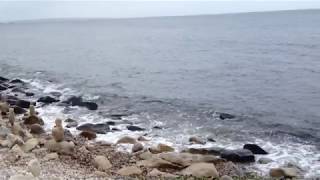 Narragansett Pier - Narragansett Beach- Rhode Island Real Estate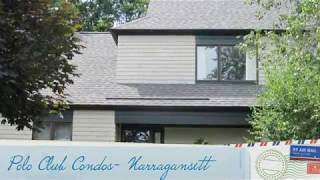 Polo Club Condos- Narragansett RI - Narragansett Beach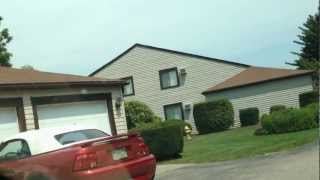 Sweet Meadows Condos-Narragansett RI Real Estate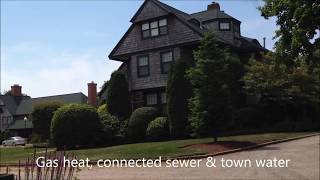 Gibson Court Condos - Narragansett RI 02882 Real Estate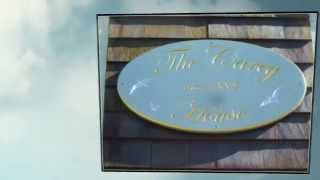 4 Carey Street -Newport RI Condo- Walk to Waterfront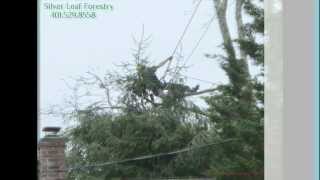 Silver Leaf Forestry - Rhode Island Tree Service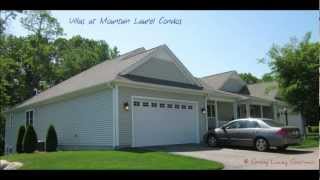 Villas at Mountain Laurel Condos- North Kingstown RI Real Estate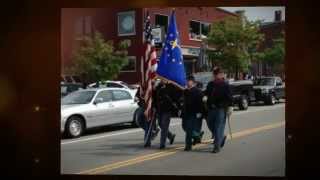 Memorial Day - South Kingstown RI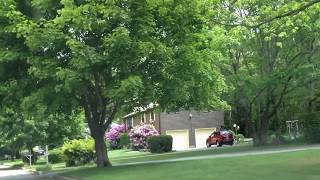 Stone Gate Neighborhood -Wickford RI 02852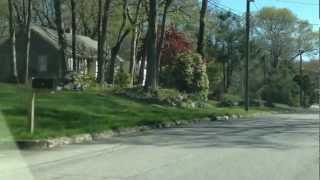 Burnt Cedar neighborhood- North Kingstown - Rhode Island Real Estate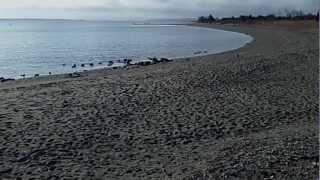 Mount View - North Kingstown RI Waterfront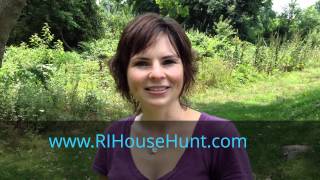 Client Testimonial for Ginny Lacey Gorman - RI Home Buyer
Narragansett Pier - Narragansett Beach- Rhode Island Real Estate

Waterfront Narragansett RI real estate is enticing to home buyers. Here is the Narragansett Pie

Polo Club Condos- Narragansett RI - Narragansett Beach

"Private Narragansett RI real estate off of Point Judith Rd. Polo Club condos is a RI condo complex that has 2 bedroom, 2 baths, open space units with garages. Near Narragansett beach and ocean. If you enjoy beach time, Narragansett surfing or just soaking in the sun living here in this Narragansett condo complex may be for you. "

Sweet Meadows Condos-Narragansett RI Real Estate

Sweet Meadows Condos- Narragansett RI 02882 Real Estate. Located at the borders of the towns of Narragansett and South Kingstown. Sweet Meadows condos are just a few minutes from the Beach.

Gibson Court Condos - Narragansett RI 02882 Real Estate

Gibson Court Condos off Gibson Ave. and just a quick walk to Narragansett beach & seawall is a 22 unit complex. 2 bedrooms, larger units, minutes to the highway too.

4 Carey Street -Newport RI Condo- Walk to Waterfront

Off Thames Street in waterfront Newport RI, this 5 room condo awaits a lucky buyer. Renovated & turnkey for buyers who want to be in coastal Newport.

Silver Leaf Forestry - Rhode Island Tree Service

Taking a 60 feet tree down next to a Jamestown RI home shows the skill and experience of this RI tree service.

Villas at Mountain Laurel Condos- North Kingstown RI Real Estate

Condo complex of 1 level living, 2 bedrooms,garages with close to Route 4. Multi unit North Kingstown RI condo complex

Memorial Day - South Kingstown RI

South Kingstown RI's Parade to honor Memorial Day 2012 was a great way for all of South County to support our troops past and present.

Stone Gate Neighborhood -Wickford RI 02852

Stone Gate neighborhood is off Ten Rod Road in Wickford RI within North Kingstown real estate. 2 minutes to the train station, shopping or Wickford.

Burnt Cedar neighborhood- North Kingstown - Rhode Island Real Estate

Burnt Cedar is close to Wickford Village off of Stony Lane in North Kingstown. Cul de sac neighborhood. Near town,beach,shopping, highway & school

Mount View - North Kingstown RI Waterfront

Mount View is a community of waterfront and walk to water real estate within North Kingstown RI. Want more information : http://www.RIHouseHunt.com

Client Testimonial for Ginny Lacey Gorman - RI Home Buyer

Happy Rhode Island real estate buyer who used Ginny Lacey Gorman as her RI Realtor to find a perfect home when relocating to RI to run her business.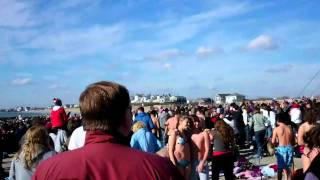 Penguin Plunge-Narragansett RI- 1.1.2012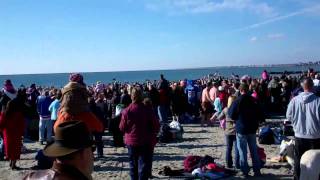 Penguin Plunge - 1.1.2012 - Narragansett RI - Roger Wheeler Beach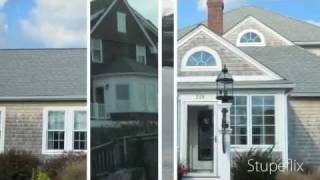 Bonnet Shores- Narragansett RI 02882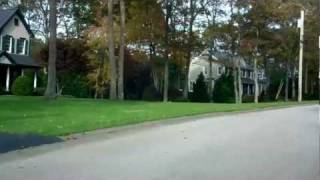 The Glen - North Kingstown RI neighborhood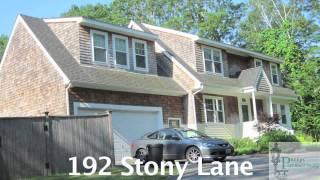 192 Stony Lane - North Kingstown RI Home for Sale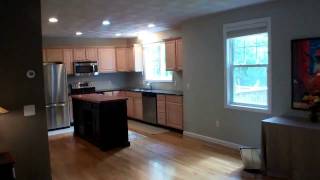 Wickford RI Homes for Sale- 192 Stony Lane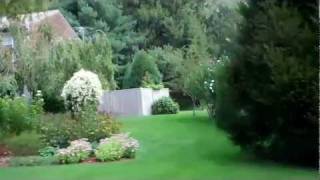 Polo Woods neighborhood- North Kingstown RI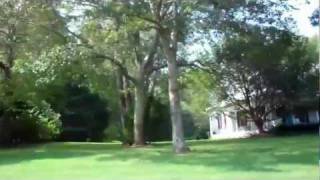 Quail Hollow neighborhood - North Kingstown RI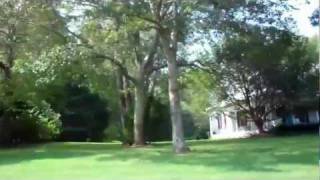 Quail Hollow neighborhood - North Kingstown RI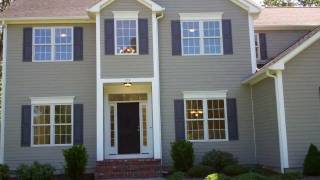 North Kingstown RI Homes for Sale -Slocum Woods Neighborhood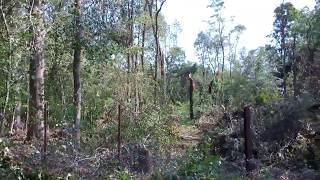 Hurricane Irene Tornado 8/28/11 North Kingstown RI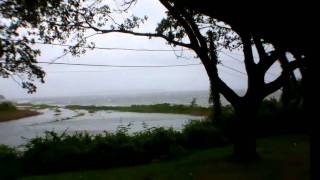 Hurricane Irene in RI on 8-28-11
Penguin Plunge-Narragansett RI- 1.1.2012

Narragansett RI - Penguin Plunge- New Years Day 2012. Huge turnout of supporters of Special Olympics to head into the balmy RI water for a good cause.

Penguin Plunge - 1.1.2012 - Narragansett RI - Roger Wheeler Beach

Penguin Plunge in Narragansett RI - 1/12012. At a Special Olympics successful fundraiser. Thousands at the waterfront enjoying the diehards in Narragansett surf!

Bonnet Shores- Narragansett RI 02882

Bonnet Shores is a waterfront neighborhood in Narragansett RI.

The Glen - North Kingstown RI neighborhood

The Glen is a neighborhood in the southern part of North Kingstown off of Shermantown Rd.

192 Stony Lane - North Kingstown RI Home for Sale

North Kingstown RI Homes for sale. Just minutes from historic and coastal Wickford Village. Discover Rhode Island real estate at https://www.rihousehunt.com. Call Ginny Gorman, the North Kingstown coastal RI Real Estate Realtor at 401.529.7849 for other homes. This home is now sold.

Wickford RI Homes for Sale- 192 Stony Lane

Stunningly 2006 Cape home that looks like a full colonial inside with stunning details of hardwoods throughout, 3 bedrooms, 2 1/2 baths, central air, granite/maple/stainless kitchen with large open dining area, trex deck in back and over 1 acre of land. Highly energy efficient. North Kingstown RI has great schools too. Call Ginny Gorman at 401.529.7849.

Polo Woods neighborhood- North Kingstown RI

Polo Woods neighborhood in North Kingstown RI is a subdivision off Shermantown Road. A true neighborhood and within 10 minutes of Wickford Village

Quail Hollow neighborhood - North Kingstown RI

Quail Hollow is a wonderful neighborhood in North Kingstown RI off of Shermantown Road.

Quail Hollow neighborhood - North Kingstown RI

Quail Hollow is a wonderful neighborhood in North Kingstown RI off of Shermantown Road.

North Kingstown RI Homes for Sale -Slocum Woods Neighborhood

103 Brigade Drive North Kingstown RI - North Kingstown homes for sale in Slocum Woods. 4 bedroom new home in Slocum Woods. Stunning colonial. Call Ginny Gorman at 401.529.7849.

Hurricane Irene Tornado 8/28/11 North Kingstown RI

North Kingstown RI in 2011 experienced this micro burst tornado during hurricane irene in . Trees snapped and a swath of open sky appeared.

Hurricane Irene in RI on 8-28-11

Narragansett Bay from one day to the day of hurricane is amazing...North Kingstown RI view for sure